Please click here for more information.
iSARAH is now open for all therapists!
Please create an account with your email address to access the training.

Click here

to get started.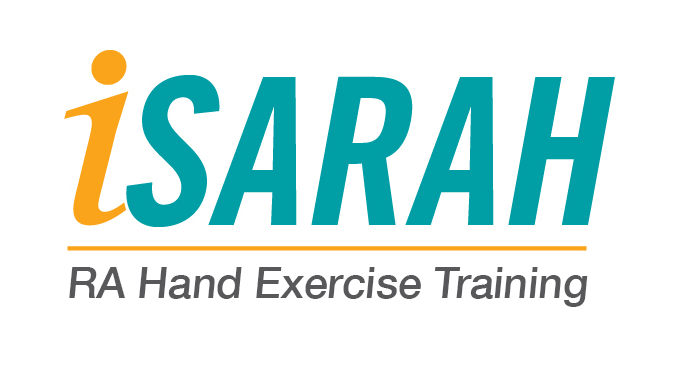 This is the official site for

health professionals who treat people with rheumatoid arthritis

to learn how to deliver

the SARAH (Strengthening And stretching for Rheumatoid Arthritis of the Hand) hand exercise programme

recommended in the NICE guidelines NG 100: Rheumatoid arthritis in adults: management

.

There are guided modules to take you through the programme, resources to use in practice, videos with inside tips, and the opportunity to take a brief online assessment to gain a course completion certificate. Please read our data collection policy before registering.